2 Ton Tower Air Conditioner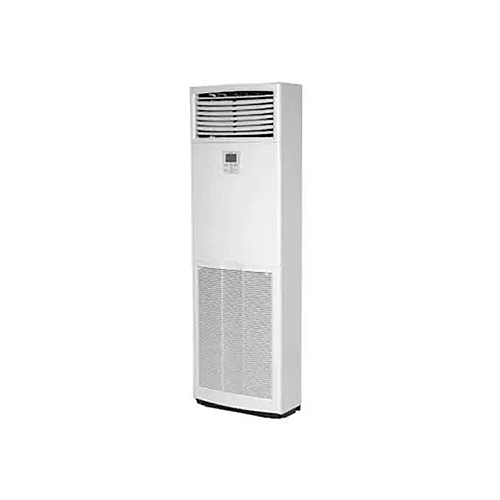 2 Ton Tower Air Conditioner
Price And Quantity
Product Specifications
2 Ton Tower Air Conditioner

Electrical
Product Description
2 Ton Tower Air Conditioner a powerful and efficient cooling solution designed to keep your space comfortable even in the hottest of summers. This sleek and stylish tower air conditioner combines advanced technology with user-friendly features to create the perfect cooling experience for your home or office. 2 Ton Tower Air Conditioner can effectively cool large rooms or open spaces. Whether you're looking to cool a living room, bedroom, or office, this unit is designed to provide optimal cooling performance while maintaining energy efficiency.



Feature of 2 Ton Tower Air Conditioner :
Cooling Capacity: The "two-ton" in the name probably alludes to the air conditioner's cooling capability. In this usage, a "ton" refers to the volume of heat that an air conditioner can dissipate in an hour. A two-ton air conditioner would be able to chill a space more effectively than a one-ton unit.
Tower form: The name "tower" alludes to a vertical, space-saving form for the air conditioner. Tower air conditioners are frequently smaller and more suited for spaces with less available floor space.
Remote control: For ease of use, a lot of contemporary air conditioners come with a remote control that consumers may use to remotely change settings like temperature, fan speed, and mode.
Multiple Modes: Air conditioners frequently have several working settings, including cool for cooling, fan for air movement, and occasionally heating for reverse-cycle units.
Energy Efficiency: To reduce electricity consumption and operating costs, look for an energy-efficient air conditioner.
Digital Display: The air conditioner's or the remote control's digital display screen shows the temperature, settings, and other pertinent information.
FAQ:
Q. How much cooling power can a 2-ton tower air conditioner produce?
- The normal cooling capability of a 2-ton tower air conditioner is 24,000 BTUs (British Thermal Units) per hour.
Q. How much energy does a 2-ton tower air conditioner use?
A 2-ton tower air conditioner's power usage can change based on the type and energy efficiency rating. It often falls between 1,400 and 1,800 watts.
Q. How much space can an air conditioner with a 2-ton tower cool?
- A 2-ton tower air conditioner can effectively cool a space that is between 750 and 1,000 square feet. However, for precise sizing, elements like insulation, ceiling height, and heat load should be taken into account.
Q. What kind of refrigerant is utilized by a 2-ton tower air conditioner?
- R-410A refrigerant, which is more efficient and ecologically benign than previous options like R-22, is used in the majority of 2-ton tower air conditioners.