5 Star Central Air Conditioner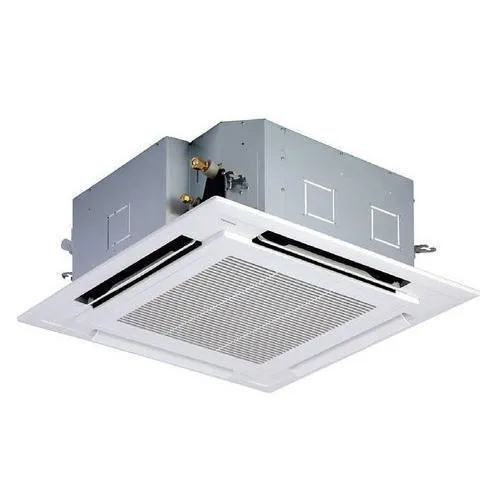 5 Star Central Air Conditioner
Price And Quantity
Product Specifications
5 Star Central Air Conditioner

Electrical
Product Description
5 Star Central Air Conditioner is the pinnacle of cooling technology for ultimate comfort and energy efficiency. Designed with cutting-edge features and unparalleled performance, this state-of-the-art air conditioner is engineered to transform your living space into a cool oasis during even the hottest days. 5 Star Central Air Conditioner boasts a powerful cooling capacity that can quickly and efficiently cool large areas. It is equipped with advanced compressor technology, it delivers a consistent and comfortable temperature throughout your home, ensuring you stay cool and refreshed in every room.
FAQ OF
5 Star Central Air Conditioner
What is a 5 Star Central Air Conditioner?
A 5 Star Central Air Conditioner refers to a highly efficient and energy-saving air conditioning system that meets the highest energy efficiency rating in its category. The 5-star rating is typically assigned by government agencies or independent organizations to indicate the system's excellent performance in saving energy and reducing greenhouse gas emissions.
How does a 5 Star Central Air Conditioner differ from lower-rated models?
The main difference lies in energy efficiency. A 5 Star Central Air Conditioner consumes less electricity while providing the same or even better cooling performance compared to lower-rated models. It helps reduce electricity bills and minimizes the impact on the environment, making it a more eco-friendly choice.
Is a 5 Star Central Air Conditioner worth the extra cost?
Yes, investing in a 5 Star Central Air Conditioner is generally worth the extra cost in the long run. Although it may have a higher upfront price, the energy savings over time can significantly offset this initial expense. Additionally, it contributes to a greener and more sustainable environment, which can be an essential consideration for eco-conscious consumers.
How can I identify if a central air conditioner is 5 Star rated?
Look for the energy efficiency label or rating provided by relevant authorities or organizations. In many countries, this label prominently displays the energy efficiency rating, with a higher number of stars indicating better efficiency. Manufacturers and retailers often highlight the star rating in their product descriptions.
Do 5 Star Central Air Conditioners require any specific maintenance?
Like any air conditioning system, regular maintenance is essential to ensure optimal performance and longevity. It is recommended to have a professional HVAC technician inspect and service the unit annually. Routine tasks such as cleaning or replacing air filters and ensuring proper airflow can also enhance its efficiency.
Can a 5 Star Central Air Conditioner work with my existing HVAC setup?
In most cases, yes. 5 Star Central Air Conditioners are designed to be compatible with standard HVAC setups. However, it is essential to ensure that your existing system is compatible with the new unit, and any required modifications are made by a qualified technician.
Can a 5 Star Central Air Conditioner cool a large home efficiently?
The cooling efficiency of a 5 Star Central Air Conditioner largely depends on its capacity and proper installation. If appropriately sized and installed, it can efficiently cool a large home, but it's crucial to consult with HVAC professionals to determine the appropriate unit size and configuration for your specific needs.
Does a 5 Star rating apply to both cooling and heating functions?
The 5 Star rating primarily applies to the cooling function of the air conditioner. In some regions, similar energy efficiency ratings may exist for heating systems, but they are generally separate from the cooling rating. It's essential to consider both the cooling and heating efficiency when evaluating the overall performance of your HVAC system.