Hitachi Air Cooled Chiller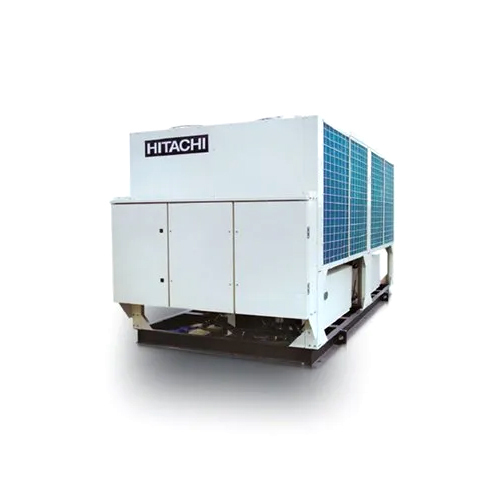 Hitachi Air Cooled Chiller
Price And Quantity
Product Specifications
Hitachi Air Cooled Screw Chiller

1 Year
Product Description
Hitachi Air Cooled Chiller offers a range of air-cooled chillers that are designed to provide efficient cooling solutions for various applications. These are available in a wide range of cooling capacities to meet different cooling requirements. The cooling capacity can range from a few tons to several hundred tons, depending on the specific model. Hitachi Air Cooled Chiller is designed with a focus on energy efficiency to minimize operating costs and reduce environmental impact. They incorporate advanced technologies such as inverter-driven compressors, optimized heat exchangers, and intelligent control systems to achieve high energy efficiency levels.
Feature of
Hitachi Air Cooled Chiller :
Energy efficiency: Hitachi Air Cooled Chillers are made to be very energy efficient, which lowers operating expenses and has a less negative impact on the environment.
The chiller has an innovative control system that enables precise temperature management, energy monitoring, and control operations.
modest design: The chiller is designed to fit into small places thanks to its modest size. This is especially advantageous for installs or retrofit jobs when space is limited.
Quiet operation: The chiller is made to run quietly, minimizing noise pollution in the immediate area.
FAQ
Q What is an air-cooled chiller, first off?
A cooling system that employs air as a medium to remove heat from a structure or industrial process is known as an air-cooled chiller. Compressor, condenser, evaporator, and expansion valve make up the device.
Q How exactly does an air-cooled chiller operate?
R-410A is the common refrigerant gas that is pumped by the compressor into the condenser, where it is cooled and transformed into a liquid. Following the expansion valve, the liquid is enlarged and allowed to evaporate while absorbing heat from the structure or process. The cycle is subsequently completed by the refrigerant gas entering the compressor once more.
Q What benefits do air-cooled chillers offer?
Air cooled chillers are simpler to build and maintain because they don't need a cooling tower or a water supply. They can also be more energy-efficient than water-cooled chillers and use less water.
Q For what purposes are air-cooled chillers appropriate?
Commercial buildings, data centers, hospitals, hotels, industrial operations, and manufacturing facilities are just a few of the places where air cooled chillers are appropriate.